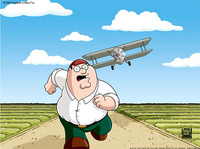 Twentieth Century Fox Film Corporation, also known as 20th Century Fox, or simply 20th or Fox, is one of the six major American film studios as of 2010. Located in the Century City area of Los Angeles, just west of Beverly Hills, the studio is a subsidiary of News Corporation, the media conglomerate owned by Rupert Murdoch.
20th Century Fox was founded on May 31, 1935, as the result of the merger of Fox Film Corporation, founded by William Fox in 1915, and Twentieth Century Pictures, founded in 1933 by Darryl F. Zanuck, Joseph Schenck, Raymond Griffith and William Goetz.
20th Century Fox's most popular movie franchises include Avatar, Star Wars, The Simpsons, Ice Age, Garfield, Alvin and the Chipmunks, X-Men, Die Hard, Alien, Revenge of the Nerds, Planet of the Apes, Home Alone, Night at the Museum, Predator and The Chronicles of Narnia (which was previously distributed by Walt Disney Studios Motion Pictures). Some of the most famous actors to come out of this studio were Shirley Temple, who was 20th Century Fox's first movie star, Betty Grable, Gene Tierney, Marilyn Monroe and Jayne Mansfield.
Remember every time you purchase a 20th Century Fox artwork over $995, shipping is FREE in the continental U.S. and there is NO SALES TAX when you purchase outside of Colorado. We ship internationally and offer layaway for all 20th Century Fox artworks.