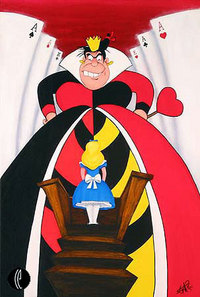 Upon graduating from college, Stephen had turned his attention to animation, which in many ways combined his loves of drawing and cinema. In late 1996, he joined the animation crew for Fox's long-standing hit series "The Simpsons". The work environment on the show provided him with a second education as well as a paycheck, as he learned more about drawing and storytelling than ever before.
Six years later, Stephen is now an Assistant Director on "The Simpsons". He has also returned to Loyola Marymont as an instructor, teaching animation and film for the last four years. His work for The Disney Program with Collector's Editions bears many cinematic influences, a style born from the silver screen and poured onto canvas.
Remember every time you purchase Stephen Reis artwork over $995, shipping is FREE in the continental U.S. and there is NO SALES TAX when you purchase outside of Colorado. We SHIP WORLDWIDE and offer Layaway for Stephen Reis art.